PRO PET TRAIN IS THE CONSISTENT TRAINING THAT HELPS ANIMAL WELFARE IN BUNNELL, FL
Discover how Pro Pet Train is revolutionizing animal welfare and keeping pets in their homes
Have you worked with animal trainers without seeing the results you and your pet need? At Pro Pet Train, we strive to customize training to the specific issues you encounter because every situation is different. We take the time to teach behavior science so you are educated and able to help you understand and enjoy your pet forever.
animal training
Custom On-Site and Off-Site Training Sessions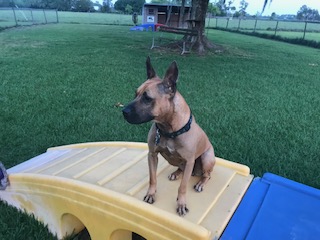 Our training sessions are personalized to meet your goals and the issues you and your pet are experiencing. They are also customized for the individual, so training sessions are unique for all clients. You are not a specific time slot when you choose Pro Pet Train for a customized session. Sessions vary in length, but run about one to two hours on average. We offer these types of training between 10 am – 4 pm, seven days a week by appointment only.
Our customized training sessions are offered onsite or off-site to owners and their animals. The onsite sessions are a great way to help your animal with socialization, recall, and focus in a controlled setting with diverse surrounding stimuli. At the same time, this allows your pet to be tested with other animals in a controlled environment, along with Courtney's dogs on the property. Also, we offer a free session with all new animal adoptions at our ranch facility. Our off-site training can be at any home or pet-friendly establishment or location.
Our team will walk you through each step so you understand the learning objectives we are targeting, the motivations of your pet, and how the sessions will be structured. We will work with your animal one-on-one to gain trust and provide positive encouragement to help you build a healthy dynamic relationship with your animal to last a lifetime.
dog training
Board & Train Program
Board & Train Program is in a home environment where your dog lives while being trained to the custom needs of the dog owner.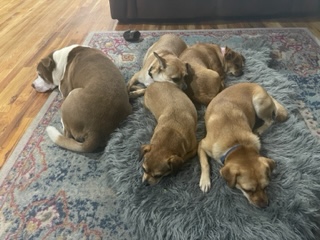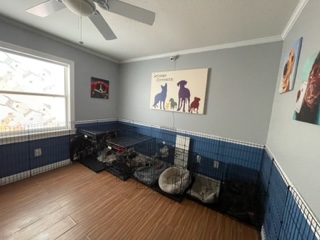 We understand that some owners and dogs may have different needs depending on the situation, and we will work with you to find the right solution. When your dog comes to board and train, we recommend 30 days for a good behavior foundation, but it can be flexible depending on goals and circumstances. This allows Pro Pet Train to see the issues you see as an owner. Pro Pet Train will work with your pet during the first couple of weeks to address the negative behavior(s) and will take the other weeks to practice with the best solutions. During this time, the pet will be socialized with other dogs on the property, birds, cows, horses, a donkey, and new people. Pro Pet Train will also take them to public places on a leash to socialize to improve their socialization comfort.

We allow drop off and pick-ups between 9 am – 6 pm daily by appointment only. Upon pick up at the end of their Board & Train, Pro Pet Train will spend about 45 minutes to an hour going over all the training with the dog owner for you to carry on training the dog in your home environment. We provide a follow-up onsite session within two weeks of completing the board and train, which is included with the 30-day program.
dog training
Boarding & Play Dates
Pro Pet Train also offers regular boarding and play dates that have to be scheduled by appointment and availability only. This service allows you to schedule a time for your dog to come to our facility for boarding. Your dog will get further socialization development when staying with us. Boarding with us will allow the pet an in-home environment while you are gone. 
Our property is a ranch, and we will let your animal be outside playing with other animals during the day. Dogs must be house trained otherwise it requires training and will be at the board and train daily rates. Drop off is anytime after 9:00 am, and the last time to pick up is at 6:00 pm by appointment only.

Our team understands that ainmals deal with issues just like humans do. One of the crucial things behind behavioral problems is understanding the causes and helping your dog live their best life.
Behavior issues can be one of the most common concerns that pet owners may have. Animals will normally begin by giving a warning before they act out. As owners, it is important to evaluate the situation which the behavior occurs in and understand what could be causing them to display negative behaviors. Some signs to be aware of:
Behavior modification is not just focusing on what the animal does but the underlying problem. If the problem is not identified, the behavior can be temporarily suppressed, but will worsen over time. Once we identify the problem, we will work on steps in our behavior modification program that will help not only your animal, but will also help you have a better bond with your animals for the long run. If your animal shows signs of these behaviors, and you are unsure where to start, our team can help you with the behavior modification steps.